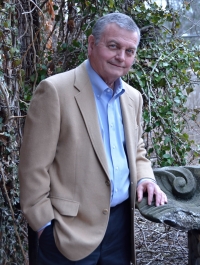 My Special Angel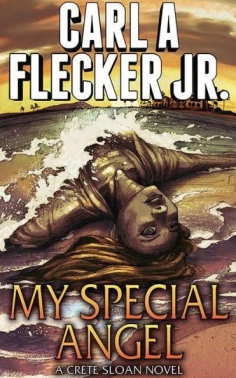 By Carl A. Flecker, Jr.
Published by Flecker Publishing
A Crete Sloan Novel — Book 1

Crete Sloan, a mercenary with a passion for justice, living on an island in the Atlantic plunges into a hunt-and-be-hunted game with a professional contract killer. One of Sloan's few friends, Ben Tolberg, is murdered at the Hotel del Coronado across the bay from San Diego. Complicating the case is the crime scene in which Tolberg, intense, driven and morally straight, is found on a bed with a known high-class call girl, both of them naked, both of them dead. It is into this episode of senseless murder that Sloan is pulled from his placid island to a tangle of trouble a continent away.
Tolberg had been the chief financial officer of Ramos Appliance, owned by Willy Ramos. Gloria Syms, elegant society matron, is the recipient of the charitable dollars of Ramos Appliance for her Sisters of Service convent organization. Rachel English is the intellectually bright, demure, but sexually alluring comptroller of Ramos Appliance. According to Holly Tolberg, Ben's daughter, Rachel is the next-in-line for Ben's job. The case becomes complicated when Rachel discovers someone has been embezzling money from Ramos Appliance. And even more complicated when Sloan discovers who orchestrated the whole affair.
In San Diego, the contract killer turns his attention to Sloan and bungles several attempted hits. Sloan and San Diego homicide detective Danny Wu then learn there is not just one killer, but four: the contract professional and three of his protégés. The protégés are punks, amateurs trying to learn the business of murder without remorse. Underlying the mayhem is Sloan's need to know who hired the hit man and Sloan's fight to stay alive to bring the killer to justice.
Four brutal murders, a philandering executive and a scheme of corporate embezzlement are set in the upscale charm and glitter of San Diego and La Jolla, California. Crete Sloan wades into the morass and takes deadly aim on the contract killer and the killer's employer.
Paperback | 416 pages | 978-0963559128 | April 9, 2013